The San Jose to Merced project section is part of the first phase of the California high-speed rail system that will provide a critical rail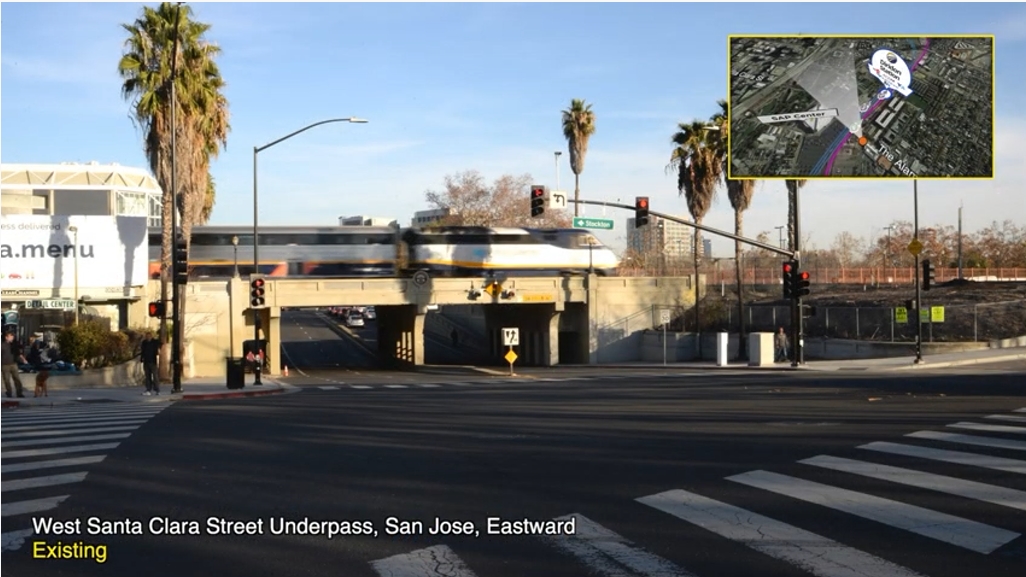 link between the Silicon Valley and the Central Valley. The approximately 84-mile project section will travel between stations in San Jose (Diridon Station) and Gilroy and (after passing through the Central Valley Wye) north to Merced or south to Fresno.
The focus of the San Jose to Merced project section is the area between San Jose and the Central Valley Wye. The Central Valley Wye is being studied separately as a supplemental environmental document for the Merced to Fresno project section. This route will travel from Diridon Station in downtown San José, through the Pacheco Pass, to the western limits of the Central Valley Wye, approximately nine miles northeast of Los Banos in Merced County.
The California High-Speed Rail Authority (CHSRA) is working to environmentally clear the section between San José and the Central Valley Wye. Options range from a new dedicated high-speed rail corridor between San José and Gilroy to a shared corridor with electrified Caltrain service using the existing rail corridor. Environmental clearance is scheduled to be completed in 2020. Community engagement activities will continue throughout the process in communities along the corridor.
MGE is responsible for development of preliminary (15%) design of 30 at-grade crossings to develop improvement footprints to be used for environmental study and evaluation. MGE's tasks included developing roadway profiles of the crossing roadways to meet the top of rail elevations for up to four tracks, determination of impacts to parallel roadways, identification of required permanent and temporary right-of-way needs based upon the proposed improvements at each crossing, developing quad gate prototypes for the various at-grade crossing configurations, identification of alternate means of access to properties affected by the closure of existing railroad crossings, identify locations where traffic signals are required, and design of intersection improvements required by the High Speed Rail alignment.